Buttercup Primary School in 2013 inspection was rated good. (Image taken from first page of 2013 Ofsted report) Click here to view Buttercup Ofsted Report 2013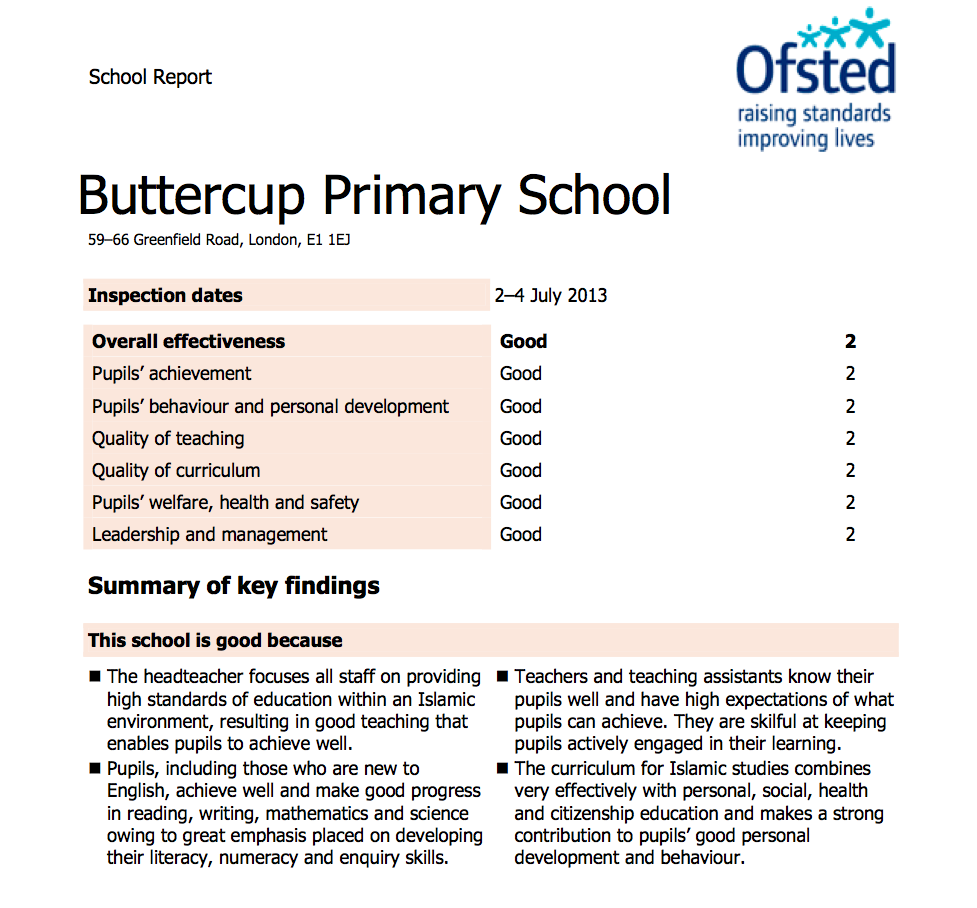 We were inspected again in 2014 and the school was said to 'require improvement'.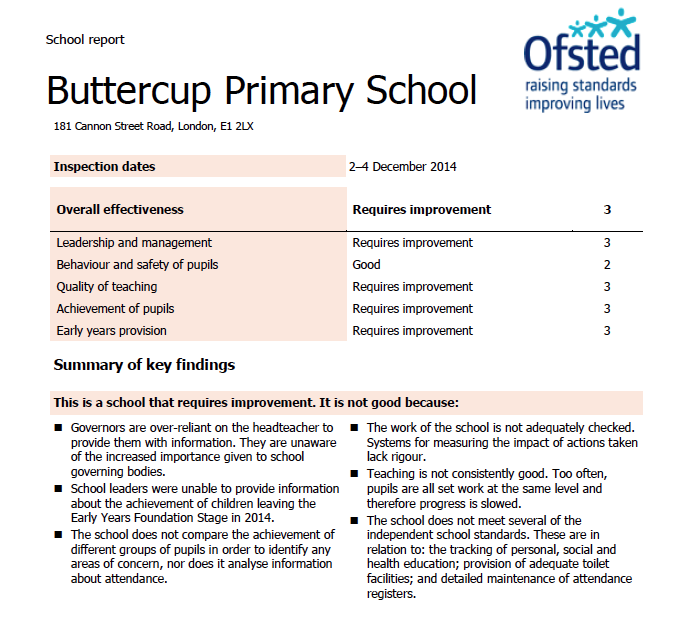 Click here to read Buttercup Ofsted Report 2014
Ofsted have regraded the school based on 3 regulations that they felt the school had failed under the new OFSTED Framework :
1) Attendance registers
2) Implementation of PSHE ( Personal Social Health Education & SRE)
3) Insufficient Toilets.
All of these have been addressed back to the department .
The toilets in particular was not verified as OFSTED did not take note of the toilets in the upper floors of the school building. Regulations are fully being met in relation to that.
The school has lodged a complaint into this, as it feels it had been unfairly targeted due to the recent political agendas against Muslim Schools, one must obviously wonder how the school at one point under the same leadership and staff be Good and outstanding with high standards and then the following months to come be regraded to 'requires improvement'.
This has been recorded and kept on file to show for monitoring visits. We are obviously not happy that the school has been a victim of this political game as the school has no interest in their politics.
We thank all of our parents for the support they continue to give and we promise that we will continue delivering an outstanding education.
Zainab Abdullahi
Chair of Governors
If you would like to view the Ofsted report please download it from below.