School is closed for Holidays from Monday 4th April until Monday 18th April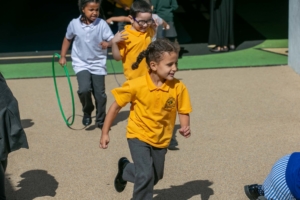 Arrival time
Children must arrive at school by 8:25 allowing for a prompt 8:30 start.
Learning this Term.
A full curriculum delivery is planned that will span for around 7 weeks.
Term Dates
Autumn term dates are Monday 6th September 2021 to Tuesday 21st December 2021.
Parents, carers, and guardians can take a look at the learning overviews for this term via this link: What are we learning?
Homework and Flip Learning
Classroom learning will be supported by the flip learning portal which will have learning tasks to be done at home before the lesson. Weekly homework will also be available here. Please click here to access the flip learning portal: Flip Learning and Homework
Lunches
School lunches will be provided as usual from Monday 13th September.  Children who usually bring a  packed lunch will need to bring in a healthy pack lunch every day. No fruit or sugar based yoghurts, cakes, biscuits, crisps sweets or chocolates. We encourage high fibre and protein foods such as vegetables / wholegrain foods such as brown rice, beans pulses and wholemeal based foods.
School Uniform
Please ensure that your child arrives in FULL school uniform The school blazer must be worn as well as appropriate shoes (no trainers)
PE Uniform: If your child has PE they can wear their full PE uniform to school including their trainers instead of their normal school uniform. PE lessons will start from this Monday and thus we advise for children to bring in their PE kit from this week.
You can buy the uniform from the shop below:
Ocean designs
10 Watney Market
E1 2PR
0207 702 8881
Dismissal times
Dismissal times will be staggered as follows:
EYFS- 15.35 pm
Primary: 15:45
We thank you for your support and Ask Allaah to grant you success – Aameen
Senior Management
Brief History:
Buttercup Primary School was the result of a strong intention, dedication and hard work  from a young mother who carried a vision of creating a safe and secure learning environment, that will consist of highly qualified members of staff who will pursue the goal of bringing up the next generation of young children with a good balanced teaching of  both the National Curriculum and the Islamic Curriculum with  high standards.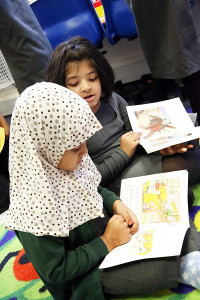 Today the school continues to strive to be a welcoming centre of learning in which Islamic education is flourishing. Muslim values, principles and standards lie at the heart of our education alongside a strong recognition of world faiths and the multicultural society in which we live in.
Vision and Aims:
Our vision is to develop a Muslim generation capable of analytical and critical thinking who become Muslims by conviction and who will strive to fulfil their role positively and proudly in multicultural Britain alongside others. Our excellent facilities and resources develop enjoyment and pleasure in learning and promote the personal development of our pupils both spiritually and socially to become well-rounded individuals who are able to make a valuable contribution to Society.
As well as the vision statement, the school lists a number of aims. These include for the children to:
Develop knowledge and skills through an exciting and creative curriculum which fosters a lasting enjoyment of learning.
Provide a distinctively Islamic environment within which children feel safe and happy and where faith, respect, honesty, trust and love are valued and actively promoted within everyday learning opportunities.
Show respect and empathy towards others, enabling them to make positive relationships with a wide range of people.
Celebrate success, promote a "can do" attitude and inspire each to achieve the best.
Allow pupils to develop confidence through a range of activities in a safe environment.
Tackling poverty and intolerance.
Care and respect for people and the environment in a context of social, moral, multi-cultural spiritual awareness, in developing in sensitivity to other peoples needs and point of view.
To recognise, support and celebrate achievements, of both the creative / technological skills and academic learning as equal outcomes as we recognise society as work force has roles for all.
The School is committed to safeguarding and promoting the welfare of  children and young people. In order to ensure this our recruitment and selection policy is in accordance with local and national guidelines.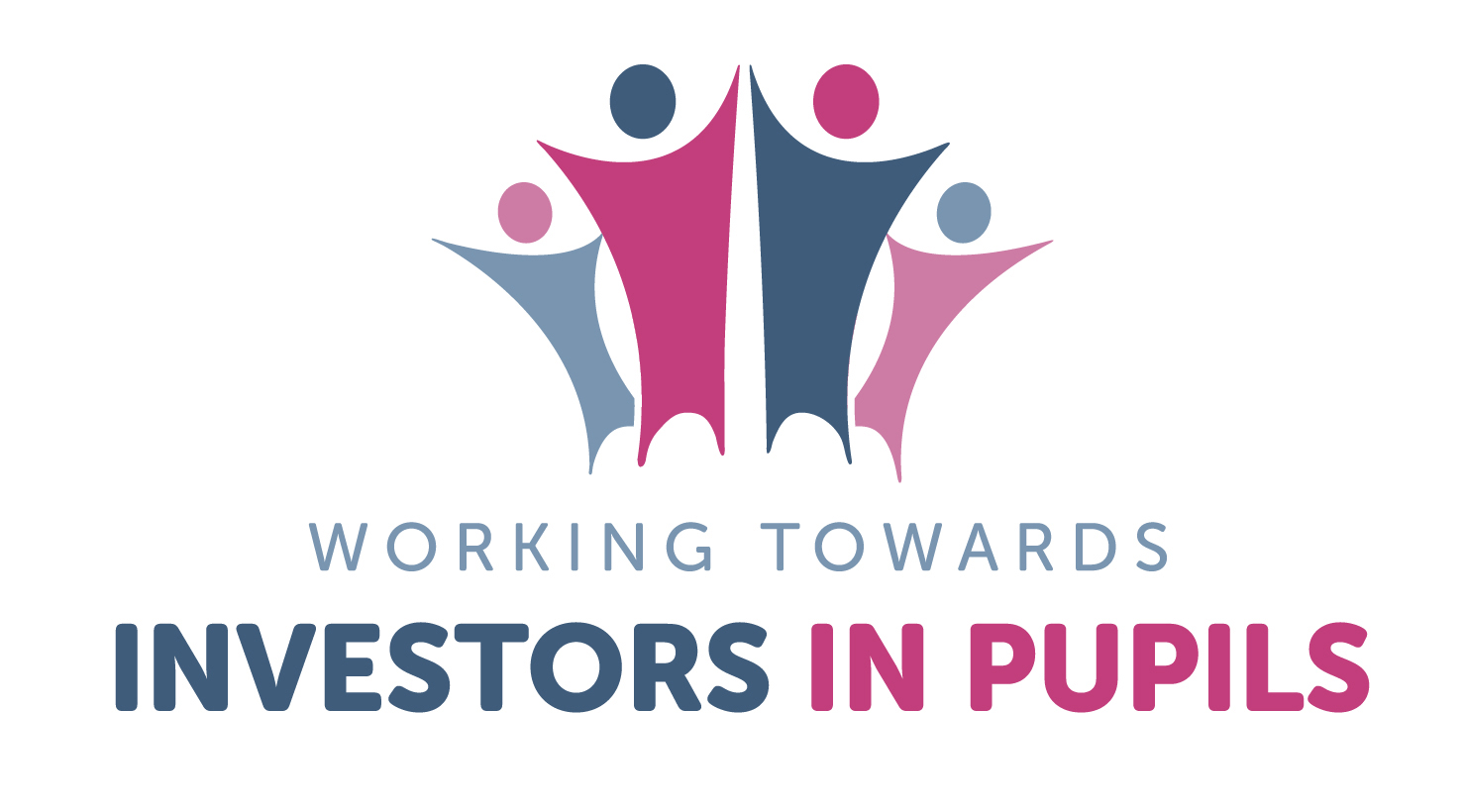 Emdad Rahman OBE from 'BOOKBIKELONDON' dropped by once again…
https://buttercupprimary.co.uk/wp-content/uploads/2013/10/logo.png
0
0
Zara
https://buttercupprimary.co.uk/wp-content/uploads/2013/10/logo.png
Zara
2022-05-11 15:33:35
2022-05-11 15:33:37
BookbikeLondon
To mark the end of Ramadan, the children and staff at Buttercup…
https://buttercupprimary.co.uk/wp-content/uploads/2013/10/logo.png
0
0
Zara
https://buttercupprimary.co.uk/wp-content/uploads/2013/10/logo.png
Zara
2022-05-10 08:35:58
2022-05-10 08:36:01
Eid-Ul-Fitr celebrations at Buttercup!
We celebrated International women's day by recognising our…
https://buttercupprimary.co.uk/wp-content/uploads/2013/10/logo.png
0
0
Zara
https://buttercupprimary.co.uk/wp-content/uploads/2013/10/logo.png
Zara
2022-05-05 11:55:06
2022-05-05 11:55:08
International Women's day 2022 celebrations at Buttercup
We launched Book Week with a bang by inviting the Hobgoblin…
https://buttercupprimary.co.uk/wp-content/uploads/2013/10/logo.png
0
0
Zara
https://buttercupprimary.co.uk/wp-content/uploads/2013/10/logo.png
Zara
2022-03-16 14:19:33
2022-03-16 14:22:11
Hobgoblin theatre show
The teachers at Buttercup shared their favourite stories with…
https://buttercupprimary.co.uk/wp-content/uploads/2013/10/logo.png
0
0
Zara
https://buttercupprimary.co.uk/wp-content/uploads/2013/10/logo.png
Zara
2022-03-16 14:03:35
2022-03-16 14:04:31
Story telling
During book week in Early Years, the Hobgoblin theatre company…
https://buttercupprimary.co.uk/wp-content/uploads/2013/10/logo.png
0
0
Zara
https://buttercupprimary.co.uk/wp-content/uploads/2013/10/logo.png
Zara
2022-03-16 13:56:19
2022-03-16 13:57:54
Book week in Early Years
We ended Book Week with a bang! The children and adults came…
https://buttercupprimary.co.uk/wp-content/uploads/2013/10/logo.png
0
0
Zara
https://buttercupprimary.co.uk/wp-content/uploads/2013/10/logo.png
Zara
2022-03-16 13:24:48
2022-03-16 13:42:54
Dressing up day at Buttercup
https://buttercupprimary.co.uk/wp-content/uploads/2013/10/logo.png
0
0
Zara
https://buttercupprimary.co.uk/wp-content/uploads/2013/10/logo.png
Zara
2022-03-16 12:27:43
2022-03-16 12:28:30
Book Week displays around the school
We arranged our very own book sale to encourage children to…
https://buttercupprimary.co.uk/wp-content/uploads/2013/10/logo.png
0
0
Zara
https://buttercupprimary.co.uk/wp-content/uploads/2013/10/logo.png
Zara
2022-03-16 11:55:10
2022-03-16 11:56:30
Buttercup book sale